Well I am feeling quite proud of myself right about now, I have made some progress on my Entrelac practice square. I have done the color change to the second color and getting ready to change back to the first color. So I give myself a round of applause. I really am a big chicken, when it comes to trying new things in knitting that is why I joined this Kal. But at the start of March when it was said we where doing Entrelac and I found out what it was I was actually thinking of dropping out. Yeah I am that much of a chicken but now as I sit here recovering from a nasty migraine I feel so good, even thought it is a small accomplishment I feel like I have done something HUGE.
A few weeks ago a friend sent me an email with a picture of a woman posing with lots of attitude ans the words were written next to her
"Put on your big girl panties and deal with it"
well I am a big girl so I have decided this will be my motto when it comes to my knitting so every time I feel like giving up I will recite this.
Here are a few progress shots of my journey to Entrelac they are a few errors when I picked up my sts so when I am doing the real square I wouldn't repeat those errors.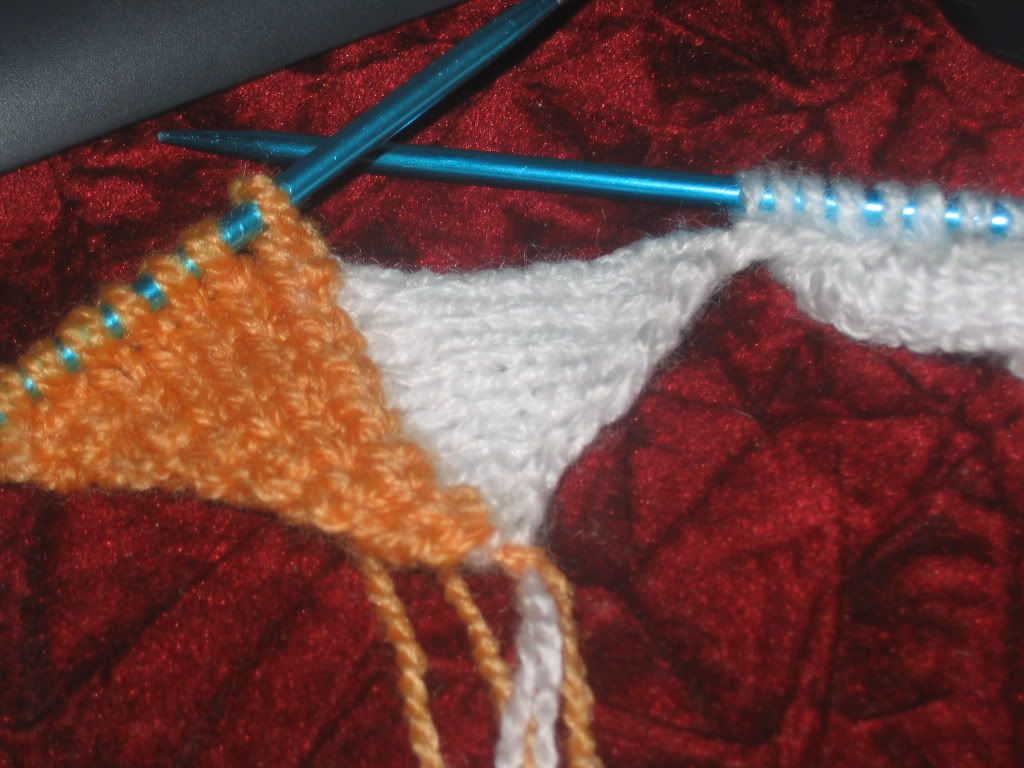 Have a good Night!!